Listing 21407 windows downloads
developed by
vtiger
, added on July 10, 2010
Publisher's description
vtiger CRM is an open source Customer Relationship Management (CRM) software mainly for Sales force working in small and medium businesses. vtiger CRM is built over proven, fast, and reliable LAMP/WAMP (Linux/Windows, Apache, MySQL, and PHP) technologies and other open source projects. vtiger CRM leverages the benefits of open source software and adds more value to the end-users by providing many enterprise features, such as Microsoft® Outlook® integration, Message Board integration, Email integration, product customization, and others.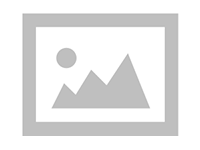 Operating system: Win 2000, Win XP, Win 2003 Server, Linux, Unix
Min. requirements:
Pentium 2.4 Ghz and above,256 MB RAM
Uninstaller: included
Release date: 2005-07-18
Downloads: 3
Downloads last week: 0
USER REVIEWS OF vtiger CRM 4.2
Latest version 4.2 (July 10, 2010):
Version changes not provided.