Listing 21407 windows downloads
1-2- Free Steganography 2.1
Publisher's description
1-2- Free Steganography Invisible Secrets allows you to encrypt and hide files in other files (carriers) which are not suspect of encryption (JPG, PNG, BMP). First, It will encrypt the sensitive data using a specified password and cryptosystem (algorithm). After that, the encrypted data will be inserted in the carrier. The resulted carrier (which contains the real message) can be attached to an email message (which is a fake message), or published on a web page near hundreds of other pictures (or other carriers) from where the addressee (the only person who knows which is the right image) can download it without revealing his/hers identity.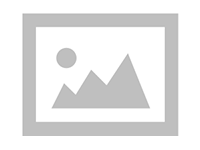 Operating system: Win 3.x, Win 98, Win NT, Win 2000, Win XP
Min. requirements:
Pentium II 333 CPU/ 64 MB RAM
Uninstaller: included
Release date: 2006-05-29
Downloads: 7
Downloads last week: 0
USER REVIEWS OF 1-2- Free Steganography 2.1
Latest version 2.1 (August 24, 2009):
Version changes not provided.